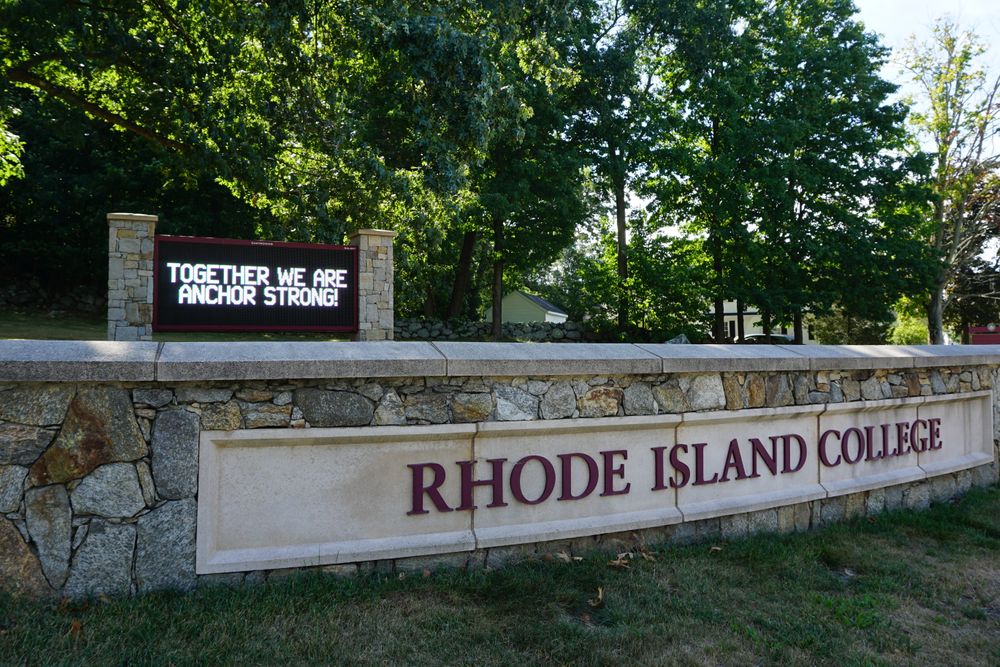 Students have returned to the state's flagship campus in Kingston, to the largely commuter RIC campus in Providence, and to CCRI's outposts dotting the state, but not in the numbers that officials had hoped.
Financial pressure at CCRI prompts dozens of layoffs
In a letter to staff sent last week, CCRI president Meghan Hughes wrote that enrollment has dipped by about nine percent. CCRI spokeswoman Amy Kempe said the decline is mostly related to concerns about COVID-19.
Students have lost income to pay for school. Some are waiting for in-person classes. Only about one quarter of the classes currently being offered at the college are being taught hybrid or fully in-person. Because K-12 schools were remote last spring, the college also saw a dip in graduating seniors who may have chosen CCRI.
"We lost much of that connection with high school guidance counselors who are the ones pushing kids to go to college," Kempe said in an email.
The enrollment decline represents about a $4 million loss in revenue, Hughes said in her letter; just a portion of the $12 to $14 million deficit the college is now projecting.
"Without a second federal stimulus bill (and what it can be used to fund) and until the General Assembly resumes to consider the FY 21 budget, these are our best projections," Kempe said.
At the end of August the college announced it was laying off 122 part-time employees. The college has already cut senior staff pay, reduced cost of living adjustments, and has left open vacancies unfilled. CCRI announced another round of layoffs last week for 45 full time, non-faculty staff.
"These decisions do not reflect upon the abilities or performance of these colleagues, but are based on the college's immediate operational and financial needs," Hughes said.
Pandemic takes "historic" toll at Rhode Island College
During a presentation to the State Board of Education last week, Rhode Island College Frank Sanchez reported a six percent undergraduate enrollment this semester and a $10 to $12 million dollar deficit.
The school is also facing a shortfall due to cutbacks in housing revenue. The college has reduced residence hall capacity by about sixty percent, according to RIC spokesman John Taraborelli. Less than 400 students currently live on campus. Though the college has a large portion of commuters, RIC has also been forced to contract the student housing it does offer to provide for new social distancing guidelines related to COVID-19.
Before the start of the fall semester, administrators at RIC announced a 15 percent cut in operating expenses which saw cuts similar to those at CCRI. Additionally, the college announced the planned closure of a small teaching elementary school on campus.
"The pandemic and its unprecedented impacts have triggered one of the biggest fiscal challenges in Rhode Island College's 166-year history," said RIC President Frank D. Sánchez said at the time.
The college is now preparing to lay off 35 unionized staff.
"The president announced to the campus on September 9 our intention to eliminate 35 Council 94 positions. We are currently working through that process (bumping and seniority) with Council 94," Taraborelli said in an email.
RIC is also awaiting word on state appropriations.
"The college has not been informed yet of its final budget for the current fiscal year, and the college has been instructed to prepare for the 2022 budget a fifteen percent reduction, on top of the current reductions," Sanchez told the state Board of Education last week.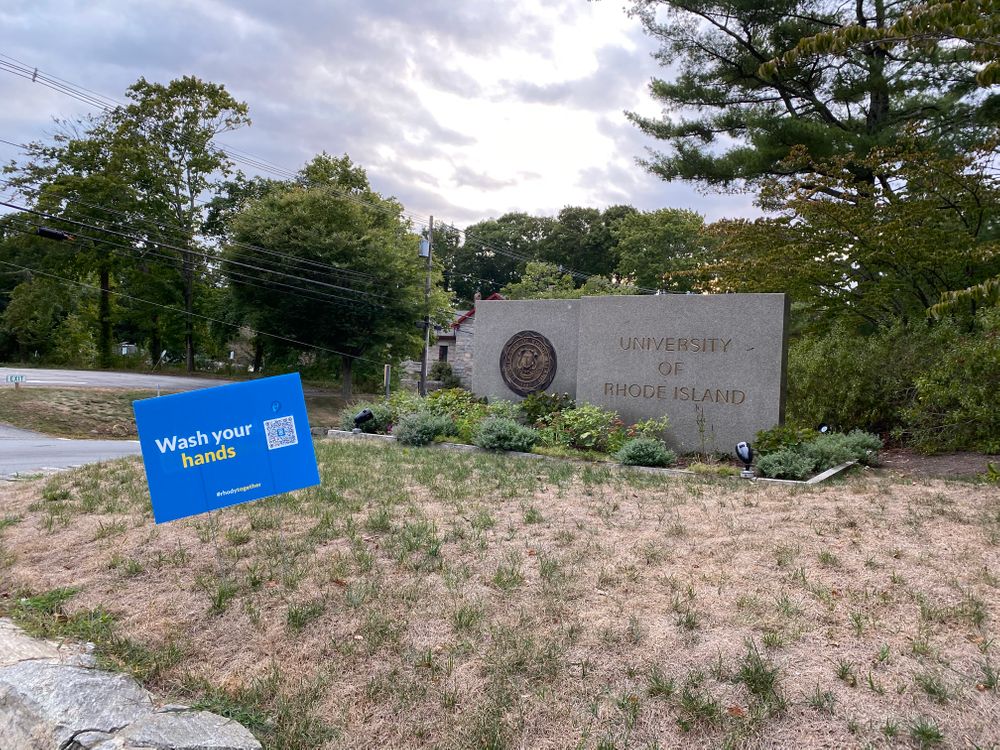 URI deficit tops $40 million
URI officials say enrollment numbers will not be finalized until October. The university's projected budget shortfall for the fiscal year 2021 remains at more than $42 million, from estimates put together this summer. The college has reduced housing capacity by more than 2,000 students.
"These projections included some estimates of enrollment losses and decreases in on campus housing and dining," said URI spokeswoman Linda Accardo. The projections will be finalized by the end of October, Accardo said.
The university has not made cuts to course offerings or "essential services."
"If the fiscal shortfall is not as great as projected, we have funding reserves and reallocation practices in place at URI that may minimize layoffs or furloughs," Accardo said in an email.
Earlier this month, URI placed three greek houses, two sororities and a fraternity, under quarantine after members tested positive for COVID-19. Over the last week, the university reported 40 positive cases. On September 28th, the Rhode Island Department of Health reported approximately 90 cases at URI.
Correction: a previous version of this article misspelled Meghan Hughes' name.
This post was updated on Sept. 29th.