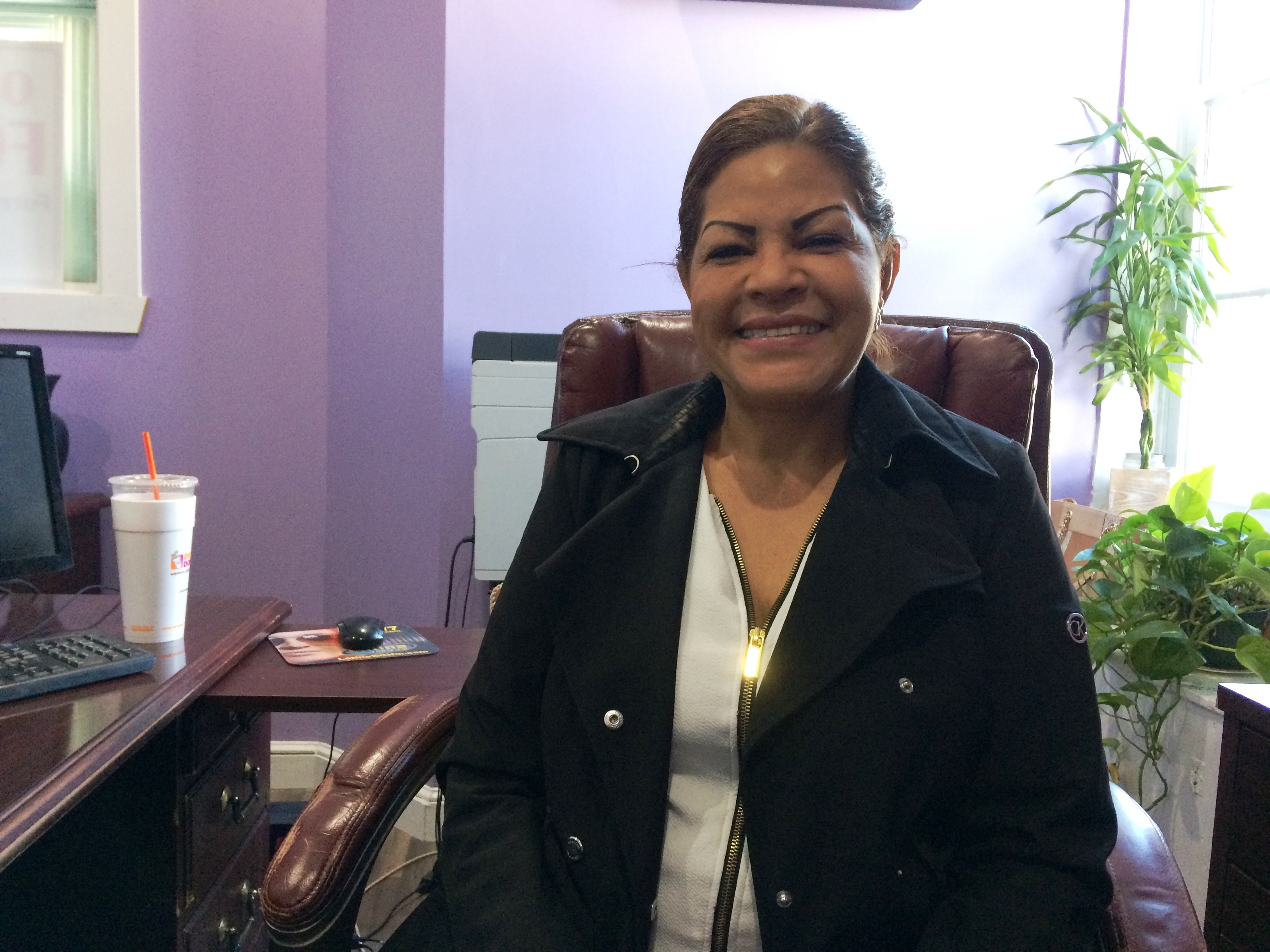 Latino and minority voters are a growing part of the electorate in Rhode Island. But when voting opens Tuesday, will they be in line at the polls? And will they contribute to the so-called Blue-wave Democrats are hoping for?
"I'm deciding if I want to vote or not," Tito Mestres said standing at the cash register at Crown Fried Chicken and Pizza on Broad Street in Central Falls.
This one-square mile city is home to a majority Latino population and some residents, like Mestres, say politicians don't pay enough attention to the issues affecting their community; issues like crime and jobs.
"We need support out here, we need help out here," said Mestres, who's lived in the city for 29 years. He says he's not sure what he'll do November 6th.
"Because most of the politicians they say one thing and then they say another," Mestres said. "They say they're going to do a job, then they don't do it."
Mestres says he has voted before, but he didn't see any changes in this city. About a third of the city's residents live in poverty according to census estimates, and Mestres says economic growth isn't happening here.
"There's no jobs here," Mestres said. "No jobs at all. And if you do get a good job, you've got to go all the way to Massachusetts."
Standing in line, Joe Vega agrees. He says he's working two jobs to get by and help put his daughter through college. He says things were different when his father moved here from Cape Verde.
"My father comes here to Central Falls in 1975, by 1977 he had two houses," Vega said. "He died, he didn't know a word of English. He never made more than minimum wage, but he had a good life. Now you can make a lot of money, and still be broke."
Vega grew up in Central Falls, though he now lives in Pawtucket. He says he thinks the city has improved, in part because of new politicians like Mayor James Diossa. But that won't change his mind about the election.
"I don't vote," Vega said. "I just don't think I make a difference, you know what I mean?"
But plenty of people in the shops along Broad Street here in Central Falls say they will.
"Every vote counts," said Luis Berdecia trimming hair in a barbershop. "If you don't vote, you'll probably be left out."
He says he votes every election, and he hopes there will be an upswing in Latino votes this year.
"Cause they are very unsatisfied with the President," Berdecia said. "Hispanics is evolving. Hopefully people will start going and voting, and that will make a change."
But Berdacia says he thinks the local candidates haven't done enough to reach out to the community here, like Democratic Governor Gina Raimondo or her Republican challenger Allan Fung.
"Last year, I've seen Allan Fung through here," Berdecia said. "At least he tried, he came around. I've never seen Gina Raimondo."
Ivette Sollivan leads the Puerto Rican Professional Association of Rhode Island and says every two years, the politicians come calling. But this year is different. It's the first election since Hurricane Maria devastated the island.
Sollivan says some local Puerto Rican residents were unhappy with the federal and state response to the storm.
"When we needed you, you didn't answer the phone, you didn't have time, remember when I sent you that email? Well you never answered me, so it is what it is," said Sollivan.
To assume all Latinos in Rhode Island will vote Democratic is wrong says Sollivan sitting in her Providence credit counseling office. But she thinks some Puerto Ricans here are in political limbo: unhappy with local Democrats but wary of Republicans, and the immigration rhetoric of Donald Trump.
Ultimately she thinks Latinos in the state are more likely to turn out for Democratic incumbent Gina Raimondo than Republican challenger Allan Fung, but she thinks Democrats lean too hard on Trump in an effort to support among Latinos.
"They mainly focus their campaigns on that issue, forgetting about what about healthcare, housing, employment, education for those arriving to Rhode Island," Sollivan said. "That's exactly what we want to know. Talk to us about that."
Back in Central Falls, the next generation of voters is working to get voting-age adults informed. A group of high school students, part of a civic engagement after-school program, hosted a City Council candidate forum in the auditorium in late October.
17-year old junior, Anthony Mejia is already planning for his political future.
"I want to run for mayor of Central Falls one day,' said Mejia.
While he waits for his chance to vote, he's hoping to get citizens in Central Falls out to the polls.
"I find voting very important, because when you vote for a specific person, you are entrusting them to make laws and to help out your city, make it more livable," said Mejia.
At least one person at the forum said politicians are making more of an effort to appeal to minority and Latino voters, but they could do more.