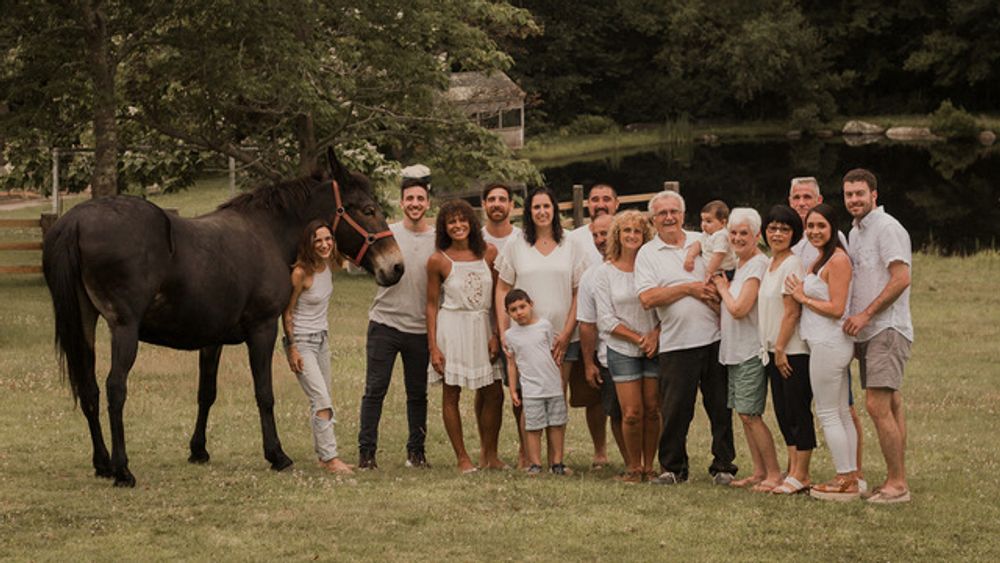 By April Dinwoodie
As a Black/Bi-racial, transracially adopted person raised in rural New England, I was constantly scanning a sea of whiteness to find other kids that looked like me and other families that looked like mine.
There were two Black/Bi-racial girls in my school, we matched and it felt good to recognize the physical characteristics we shared. Yet both of them had something I didn't – at least one or both of their biological parents. The search for families that looked like mine continued as did my frustration of having to field questions like "Why don't you look like your mom or your dad?" or "Is that really your sister?"
If I ever forgot about the differences of our family structure, I was reminded when people stared and asked inappropriate questions. Teachers and doctors would either make a big deal about adoption or no deal at all. I didn't dislike my family or that I was Black/Bi-racial, but I did dislike the unwanted attention of being different.
The only example of a family that resembled mine was Phillip, Willis, and Arnold Drummond of the "Different Strokes" television series. I fixated on that show, and even though I loved my family, I often wondered how the heck I got adopted by the New England farm family instead of the fancy Park Avenue one. Westerly, R.I., and Park Ave, New York City, felt like worlds apart, but I felt close to Willis and Arnold.
I LOVED seeing that other kids that looked like me got adopted too and felt some of the same feelings of being different that I did. It was validating and made me and the family I was adopted into feel less strange. And yet, when the closing credits began to roll, it was back to reality, managing a world that was much more comfortable seeing families that matched.
This week I was reminded just how much representation matters. Not only did we welcome the first female, Black/South Asian Vice President in Kamala Harris but also we welcomed two blended families as our official first and second families. Kamala is "Momala" to her husband Doug's children from a previous marriage and Dr. Jill Biden married widower Joe, becoming a mom to his boys from his first wife and later mom to the daughter they would have together.
Our blended first and second families represent the reality for so many families today. Perhaps this kind of visibility will help us steer into more proactive conversation and support for all families (especially in schools and doctor's offices) regardless of how they are formed or whether or not they match.
[April Dinwoodie is the host of the podcast "Born in June, Raised in April: What Adoption Can Teach the World!" as well as a coach and keynote speaker helping to elevate an open dialogue about identity, family, and differences of race, class, and culture. April is a regular contributor to The Imprint and Fostering Families Today.]
Correction: This essay originally indicated that Joe and Jill Biden had two children together. Their daughter Ashley is the only child they had together.