When Jeff Vibert heard about the bad weather moving north, he knew he didn't want to miss out on the hurricane swell — or the prime surfing conditions it could bring. He has been traveling up the East Coast himself this summer in his Volkswagen camper van, driving from his hometown in Folly Beach, South Carolina to his family in Maine.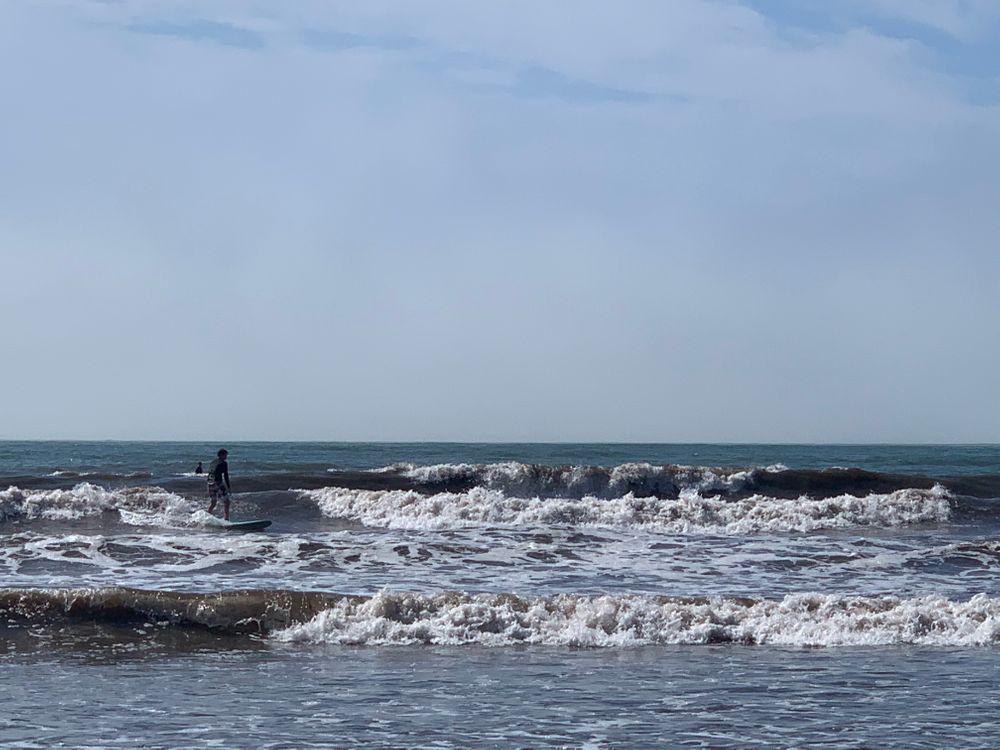 Vibert pulled off the highway and stopped at Easton's Beach in Newport on Tuesday, but the conditions there were more than he bargained for.
"I had sand all over the dashboard, sand all over the floor. I would slide the window open to check the conditions, and wind would be just pounding me in the face," Vibert said. "To get out was incredible. I just had to hold onto my board so tight just to try to make it out towards the water, because it was just — board was blowing left, blowing right."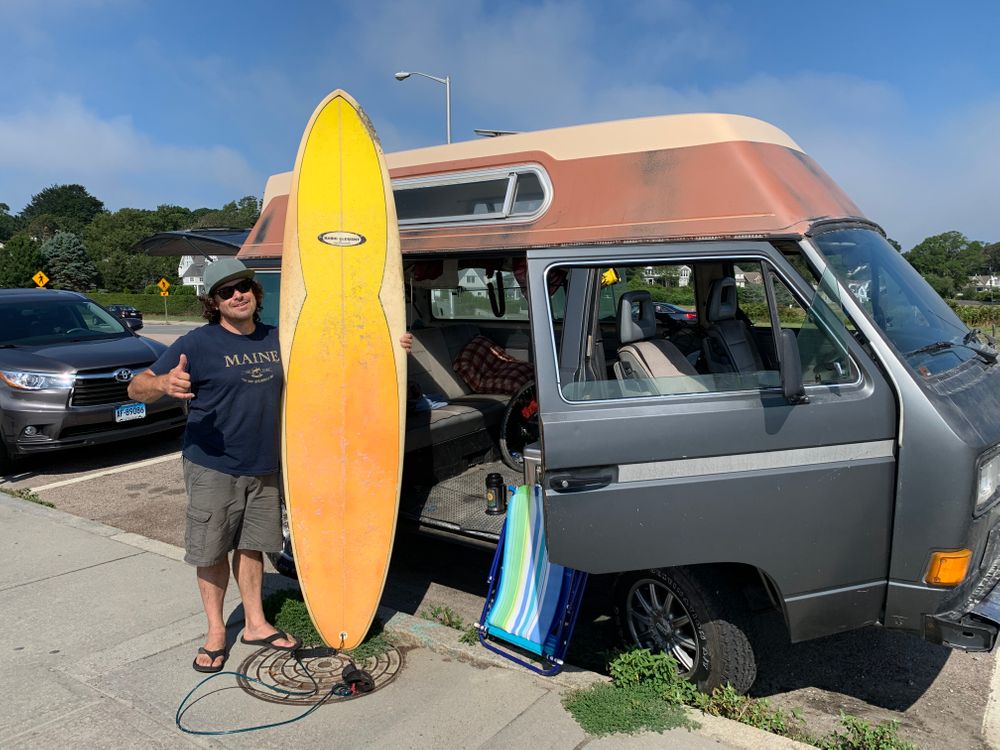 Although the City of Newport technically closed Easton's Beach on Tuesday, he said he saw a few others by the water, including another surfer. Vibert got up a few times on his board, but he packed it in after the weather snapped his surfboard leash — the strap connecting his ankle to his board.
By Wednesday morning, however, Vibert was already back watching the waves — eager to fix his equipment, and ready to ride out the storm's aftermath.
Antonia Ayres-Brown can be reached at aayresbrown@ripr.org