Doulas are trained to offer information and comfort to families before, during, and after childbirth. They aren't a part of the medical team, but are an independent helper families can hire to relieve stress and make sure they feel heard.
Felicia Love has worked as a doula in Providence for five years. Before the pandemic, she used to meet expecting families in their own homes. Over the course of two or three prenatal visits, she would sometimes make tea for her pregnant clients and offer hand and arm massages. Before their due dates, she would physically guide them through different positions for labor.
Ever since COVID-19 became a concern, Love's routine has looked different.
"We've just had to change completely how we work, so people aren't getting the same kind of care and support," she said.
Love has moved most of her appointments to video call, so she can no longer touch her clients. To demonstrate the birthing positions, she now sends a PDF document and does her best to talk them through it virtually.
"There's been times throughout COVID where I'm just first meeting them face-to-face when they're in labor," she said. "So that sort of thing has potential to change birth outcomes."
Pregnant people who receive doula care have been shown to have fewer cesarean births, and be less likely to deliver preterm.
The impact of the pandemic on that care is particularly concerning for communities of color because of staggering racial inequities that persist in maternal health. In Rhode Island, infant mortality is three times higher for Black babies than it is for white babies. Nationally, Black people in the U.S. are over three times more likely than white people to die from pregnancy-related causes.
Dr. Erika Werner is the director of the Division of Maternal-Fetal Medicine at Women and Infants Hospital, Rhode Island's largest obstetrical facility. During the recent surge in COVID-19, the hospital has continued to allow one birth partner and a doula at all births. Werner said it felt like "double jeopardy" to deny doula care during the pandemic — especially to Black and Latino families.
"We want patients that don't feel they have as much of a voice, to have as much of a voice as possible. That's how you get the best obstetrical outcomes," Werner said. "The disparities that we saw in COVID absolutely played into us wanting to continue doula services for those patients."
Some other hospitals, however, have implemented tighter visitor restrictions in their maternity units — forcing pregnant people to choose between having their partner, another family member, or a doula at the birth.
For doulas of color, those restrictions have the potential to disrupt another part of their job: shielding clients from the racism and biases that exist in medical spaces.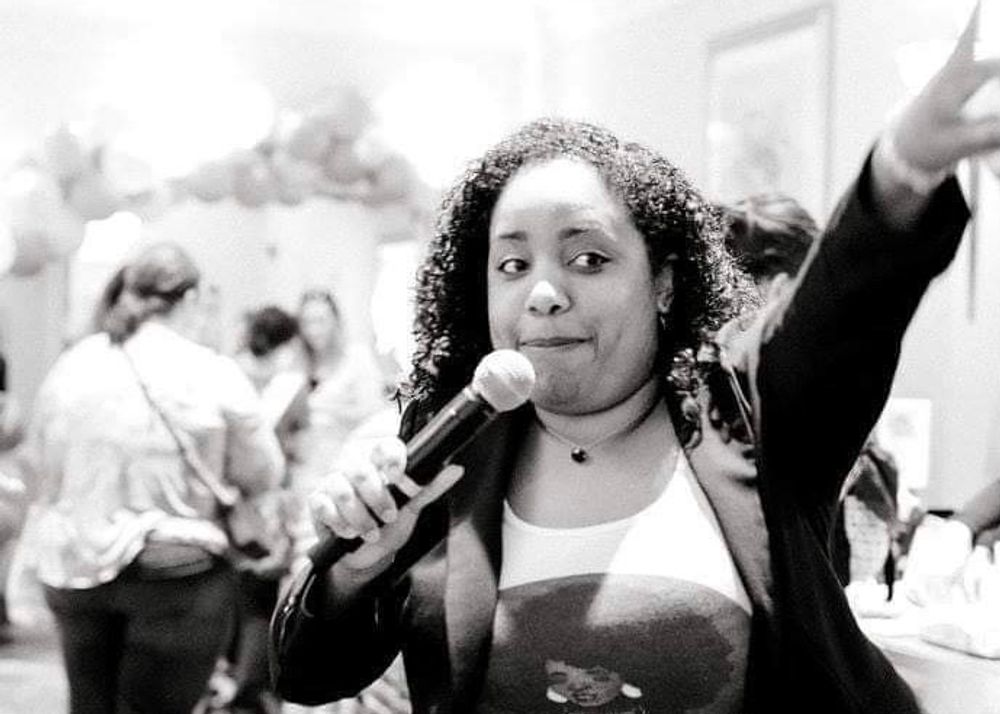 Shaylene Costa has run Be With You Doula Care RI for four years. She is also a member of the Umoja Nia Collective, a partnership between eight Black doulas in the state.
Since COVID-19 hit Rhode Island, Costa has worried that the strain on hospitals could exacerbate the adversity families of color face during childbirth.
"Whenever there's already fear and anxiety, if there's a bias that comes into play with that, it makes it ten times worse I think," she said.
During the first week of Rhode Island's stay-at-home order last March, one of Costa's clients went into labor. The client was a woman who was not paying for her doula services, but Costa had stayed in contact with her anyway.
The client's birth plan was to have her mother and aunt in the delivery room. But when the family arrived at the hospital, the aunt was sent away. Costa called her contacts at the facility and thought she had secured authorization for the aunt to return, but then it fell through.
"The provider wouldn't allow it because of COVID in the first days of lockdown," Costa said. "And that client ended up with a C-section."
The newborn baby was healthy, but Costa still wonders if the major surgery could have been prevented if more support were present, or if another person had been able to advocate for her client. Without the aunt there, Costa said, the birth was stalled. The client's mother was too exhausted from supporting her daughter to intervene alone.
"That is what I carry with me every single day since March. Every single day," Costa said.
Throughout this year, the pandemic has taken an economic toll on doulas as well.
Love has started working with only one family at a time, to avoid possibly spreading the virus. Before the pandemic, she accommodated two or three clients a month. She operates her business, Felicia Love Full-Circle Doula, on top of her day job as a registered nurse.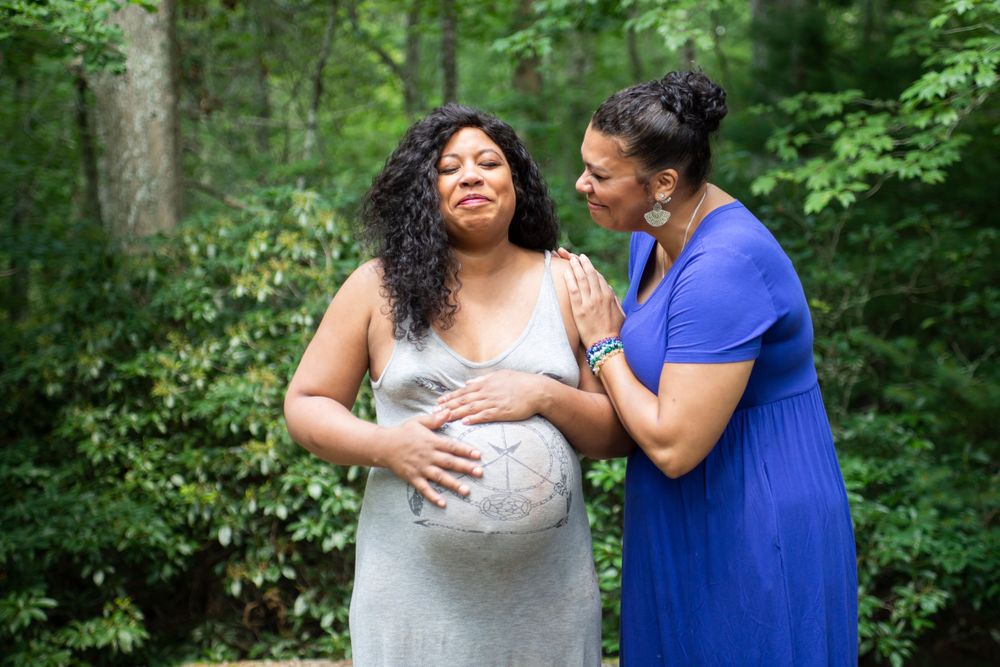 Love said her situation is common. Most of the doulas of color in Rhode Island sustain themselves with other full-time jobs, she said, because they often serve low-income clients who can only pay reduced rates. The pandemic has left families with even less money to afford doula services, which can run upwards of a thousand dollars. But many of the doulas who might normally support them are working with fewer clients, or no clients at all, because of health and financial concerns.
"Families of color oftentimes want to choose a doula of color. And if they're not working, they're just going to have to just take whoever is available. And sometimes there is a cultural divide," Love said. "You might want someone from your own culture to support you, and they're just not available."
Love is the co-president of the statewide network Doulas of Rhode Island. The organization supported state legislation this year that would make doula services eligible for coverage through private insurance and Medicaid. After COVID-19 halted much of Rhode Island, the proposal never moved forward.
Love was feeling disillusioned, when another doula recently asked her to take over for one of her clients. The client was a young survivor of domestic violence, and did not have any family support in the state.
"I was able to work with this single Black mom. And when her baby was born, even though she didn't have the vaginal birth that she wanted, she had felt so prepared for anything — because of the one-on-one work that I was able to do with her — that she was thanking the doctors on the operating table for doing such a great job for her."
For the first time in her career, Love was asked to cut the umbilical cord. She said the experience reminded her of why she became a doula: to help new parents see their own strength, no matter the circumstances.
Antonia Ayres-Brown can be reached at antonia@thepublicsradio.org