The control of the Rhode Island House of Representatives hangs in the balance in Tuesday's statewide election, although more than half of 113 state lawmakers do not face an opponent.
Republicans hope to add to their meager presence on Smith Hill, where the GOP holds just nine seats in the 75-member House and five in the 38-member Senate.
Progressive Democrats, meanwhile, after a wave of successful primary campaigns, are looking to further increase their representation at the Statehouse.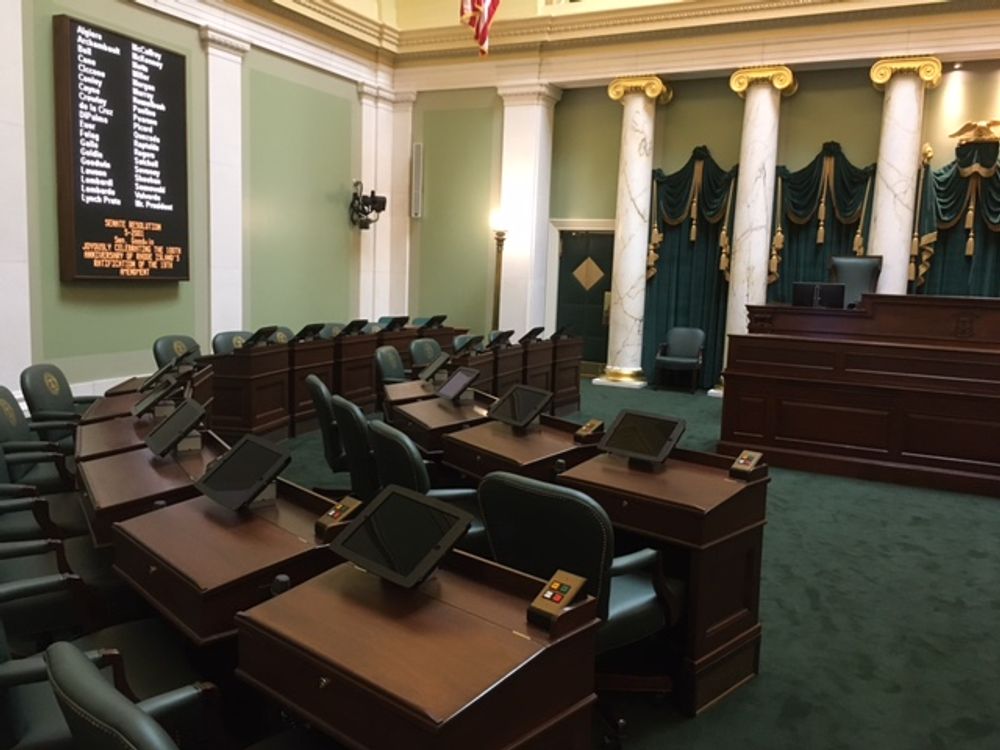 In Cranston's House District 15, Republican Barbara Ann Fenton-Fung, the wife of well-liked Mayor Allan Fung, is challenging Democratic House Speaker Nicholas Mattiello for his state representative seat. If Fenton-Fung wins, it will spark a fight for the speakership and representatives would elect a new speaker next year.
There are 30 other contested races in the House and 17 in the Senate. There are also two write-in candidates in the Senate and one in the House.
Here's a look at some of the key legislative races to follow.
Rhode Island House of Representatives
District 15; Republican Barbara Ann Fenton-Fung vs. Democratic House Speaker Nicholas Mattiello.
This is the big enchilada. Every other legislative race in the Ocean State pales in comparison to this one, since the outcome will have lasting consequences for the RI House and its direction.
District 26; Republican Patricia Morgan vs. Rep. James Jackson (D-West Warwick)
Morgan offers the best hope for putting a Democratic seat back in the Republican column. The ex-rep, former RI GOP chairwoman and 2018 gubernatorial primary candidate remains popular in her former district. Jackson has kept a generally low profile in the House, although he cast a key committee vote on an abortion-rights bill in 2019.
District 30; Republican Anthony Giarrusso vs. Rep. Justine Caldwell (D-East Greenwich)
This is a rematch from 2018, when Democrat Caldwell ousted Republican Giarrusso. The outcome will show in part whether East Greenwich, a GOP stronghold in the past, continues to move in a more Democratic direction.
District 39, Democrat Megan Cotter vs. Rep. Justin Price (R-Richmond)
This is one of a few races that will test the ability of progressive candidates to make inroads in more conservative parts of Rhode Island.
District 46, Democrat Mary Ann Shallcross Smith, and Republican John Cullen vs. Rep. Jack Lyle (I-Lincoln).
As a former senator and representative who returned to the House in 2018 and later switched from being a Republican to an independent (he still caucuses with the GOP), Lyle has one of the more unique profiles on Smith Hill. His views are a hybrid of moderate Republicanism with a dash of more liberal stances. Shallcross Smith is a former rep who ran a competitive race in 2018. Cullen, after running as independent in 2018, is now seeking the seat as a Republican.
District 53, Republican Brian Rea vs. Rep. Bernard Hawkins (D-Smithfield).
Republicans see this as another potential opportunity to add to their House presence.
Rhode Island Senate
District 22, Independent Stephen Tocco and Republican Paul Santucci vs. Sen. Stephen Archambault (D-Smithfield).
Archambault supporters appear confident, although some observers believe this race is competitive.
District 27, Republican Pat Cortellessa and independent Jonathan Keith vs. Sen. Hanna Gallo (D-Cranston).
Same as the previous one.
District 34, Democrat Jennifer Douglas vs. Sen. Elaine Morgan (R-Hopkinton).
A rematch from 2018, this race pits a progressive against the most outspoken Trump supporter in the Senate.
District 35, Republican Charles Callanan vs. Sen. Bridget Valverde (D-North Kingstown).
This race makes our list since North Kingstown can be hospitable terrain for Republicans.
District 36, Independent Matthew Mannix and Republican Doreen Costa vs. Democrat Alana DiMario.
This three-way for the seat being vacated by Sen. Jim Sheehan (D-North Kingstown) offers distinct choices for voters. DiMario is part of the progressive camp, while Costa, a former GOP rep, was active with the RI Tea Party a decade ago. Mannix, the outgoing president of the Narragansett Town Council, has been involved in the controversy over the town library.
Ian Donnis covers politics for The Public's Radio. He can be reached at idonnis@ripr.org.