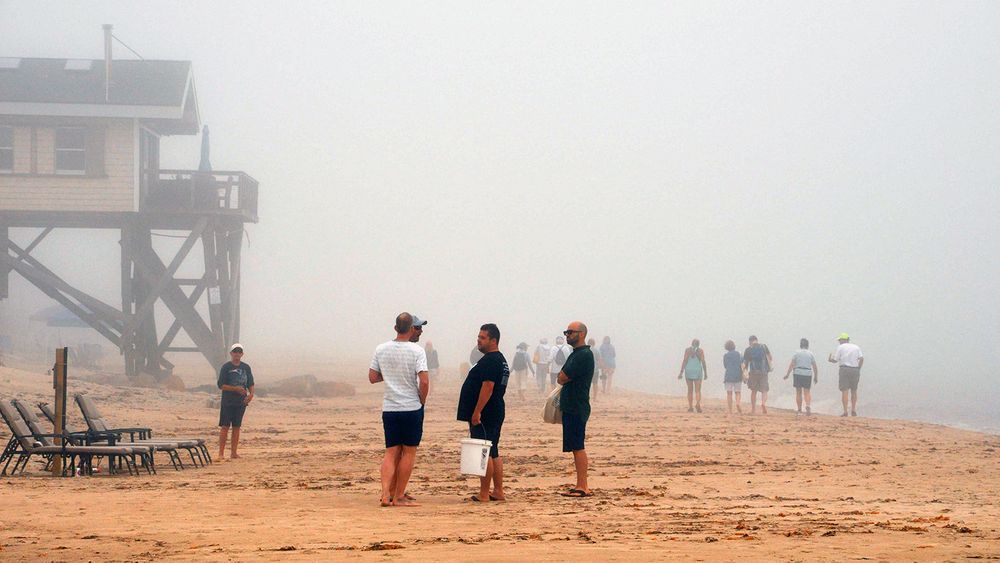 Charlestown resident Valaree Villani got to the beach early Saturday morning. She came to watch her great nephew play in the water, but she also wanted to send a message to property owners, like the one who hired the nearby private security guards watching her.
"We're a loving state," she said. "We're a welcoming state. But please don't come here and think you're going to own the beach, because we're not going to allow it. And that's just the bottom line."
Villani was part of a small group that came to collect seaweed along the shore in South Kingstown, just past the Charlestown Town Beach.
Scott Keeley organized the event and has some history at the spot. Keeley was collecting seaweed on the beach in 2019 when police handcuffed and arrested him for trespassing. The charges were later dropped.
He said he still wants to get the word out that people can legally enjoy the shoreline, even if it's adjacent to land that isn't public.
"We understand private property ownership," Keeley said. "But we also understand that we have a Rhode Island Constitution, and we're here to exercise our constitutional rights."
But nearby beachfront property owner Keith Wilcox said he paid a lot of money for his land, and he has rights, too.
"My take is: when the state and town beaches allow people to start fires on their beach, fish, play cornhole, drink, get naked, and litter their stuff all over, then guess what—I'll let everybody on my beach, too," he said.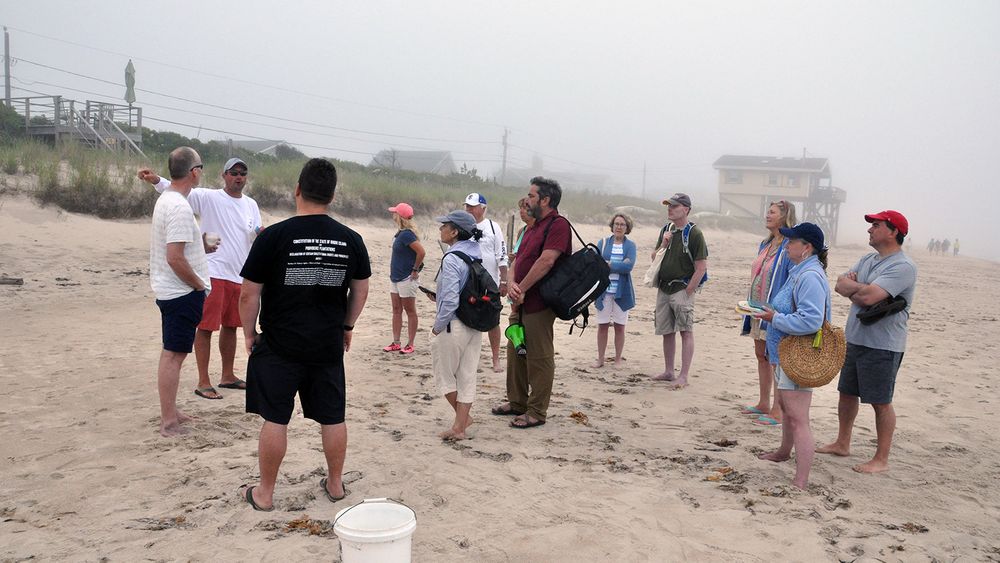 As Wilcox spoke, the activists picking up seaweed gathered around. Someone brought up legislation that was proposed to decriminalize trespassing along the coast, as long as someone is within 10 feet of the most recent high tide line.
Right now, the state's highest court has said the public has to stay below a multi-year mean hightide line. Advocates think the change would help clarify shoreline rights. Wilcox sees things differently.
"You're going to clarify something that's very clear? That's redundant," he said. "It says 'shoreline,' and you look again in Webster, any dictionary, it's going to say 'shoreline is where the water meets the sand.'"
One activist countered, "But that's not the definition we're going by."
The crowd left. But the debate won't stop there. State lawmakers recently approved a House commission tasked with studying shoreline access. It plans to deliver its results next spring.
Alex Nunes can be reached at anunes@thepublicsradio.org