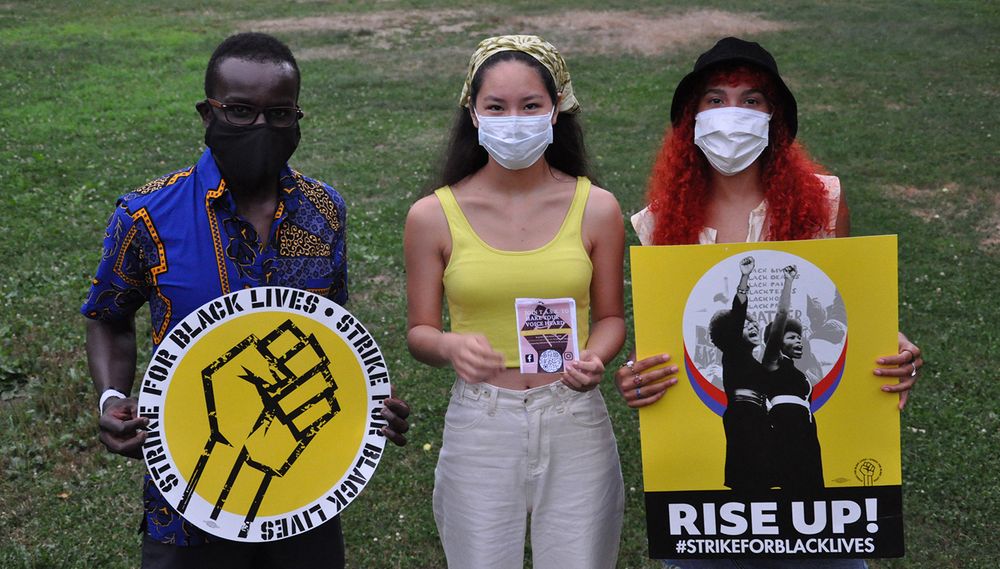 On a recent Sunday evening, a group of about 40 South Kingstown students, graduates, parents, and community activists gathered in a gazebo behind the Wakefield Elementary School.
They wore masks, tried to keep social distance, and discussed transforming the South Kingstown school system.
Organizer Fil Eden explained to others that group members have already told the school committee they want more data on its diversity efforts.
"How many teachers of color did you hire?" he said. "How many of the books assigned to each English class are by people of color?"
The group is called TASK, Toward An Antiracist South Kingstown. TASK came together after hundreds of protesters marched earlier this year.
"We just want to be noticed, and we just want to be valued," said Ginger Mombelly.
Mombelly, who is Black, is one of the TASK organizers and a 2020 graduate of South Kingstown High School.
Like other students of color in the roughly 90 percent white town, Mombelly said she faced microaggressions from classmates and teachers, as well as overt hostility when she was a student.
"Even in eighth grade, I remember one time I was wearing a sunhat, and I had a white kid come up to me and say, 'Hey n-word, did you make that hat on your plantation?'" Mombelly said. "I feel like it's so normalized. I never really thought about that exact experience I had until years later, that I really processed it as racist, because you have so many white people around you."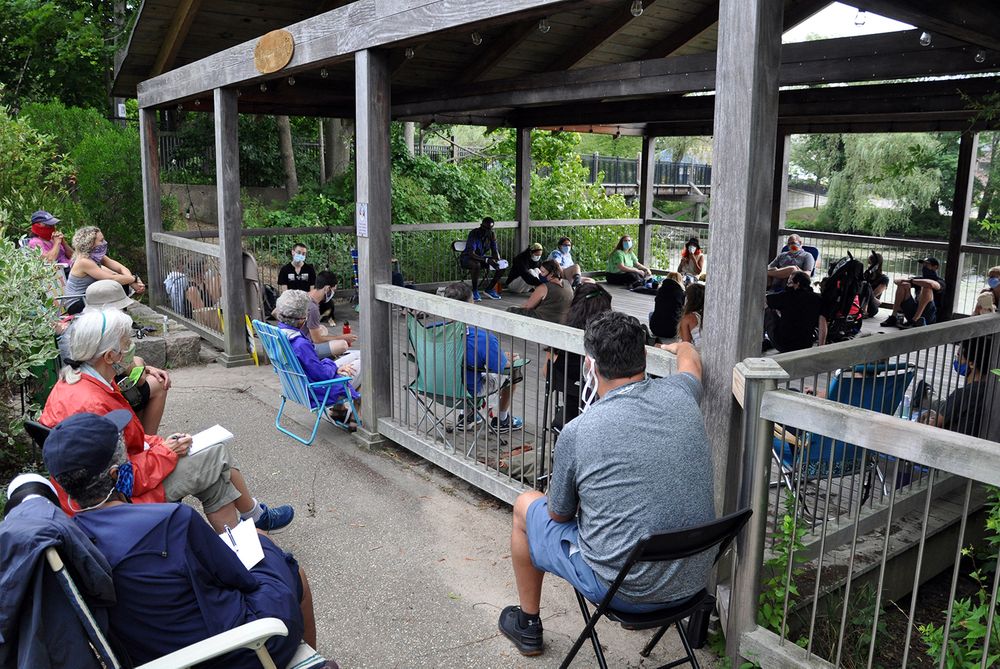 Mombelly and other TASK members say part of the problem is students in South Kingstown aren't adequately educated on recognizing racism and stopping it.
They say the predominantly white teaching staff isn't sufficiently trained in racial sensitivity, that students of color face harsher discipline, and that coursework on Black history and ethnic studies is minimal and poorly taught.
Catrina Morin is an incoming high school sophomore who is part-Japanese. She said, ultimately, she and other students have felt alienated and unacknowledged.
"As a kid, I didn't even know what microaggressions were, things like that," Morin said, "because it's not brought to light. People don't speak up."
TASK members have used their experiences to develop a lengthy list of demands they say would improve the educational experience of students of color as well as better prepare white students for life after graduation.
The list calls for rethinking and updating curriculum; an end to racial disparities in student placement in honors and AP classes; a greater commitment to diversifying the teaching and coaching staff; and rules that prohibit school resource officers from being involved in discipline and counseling, among other priorities.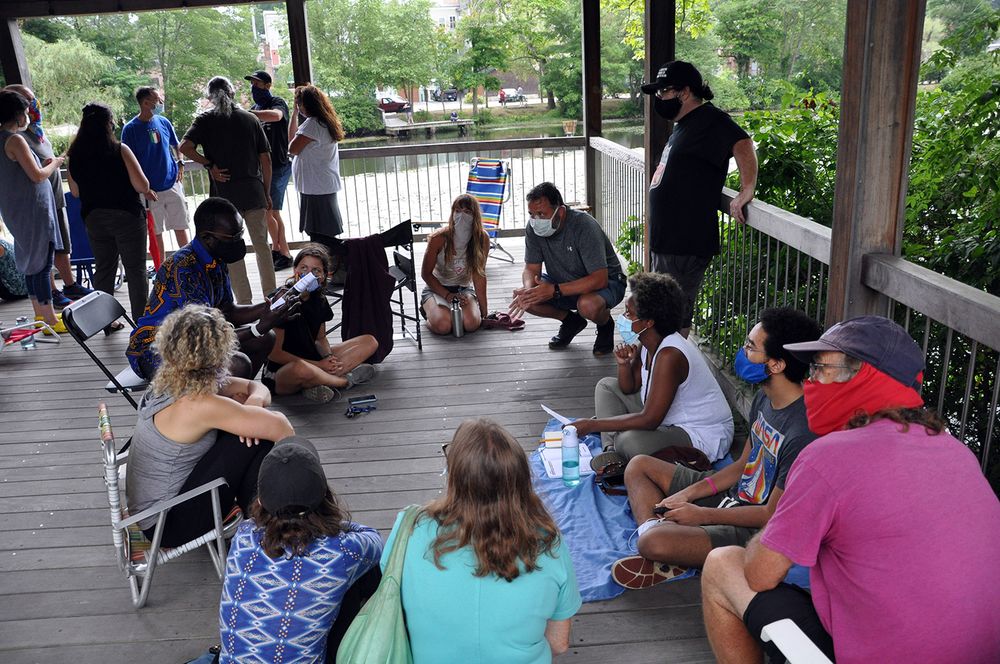 "I certainly would love South Kingstown Schools to be really the model, not just in the state of Rhode Island but nationally," said Brian Nelson, who is president of the local teachers union and has been working with TASK activists. "We want kids to be happy and to feel safe, and if this is a piece of the puzzle to make that happen, I'm really excited to start."
Already the school committee has voted to make ethnic studies a graduation requirement, ordered a curriculum audit, and taken steps towards forming an advisory board to recommend more reforms.
School Committee Chair Stephanie Canter supports the TASK demands but said goals on staff diversity could be challenging. Activists want the South Kingstown teaching staff to be 25 percent teachers of color by 2025 and ultimately reach 50 percent.
Right now, Canter estimated, the percentage of teachers of color is probably fewer than 5 percent.
"We would need to take a look at how we're sourcing, like where our candidate pool comes from," she said. "We're kind of doing things the way we've always done it. So there are ways we need to expand our recruitment pool."
Canter said the school system will also face challenges posed by a national teacher shortage and the timeline constraint of waiting for current teachers to retire first.
But, she said, the TASK demands should be ambitious. Even if the town falls short of reaching the five-year diversity goal, by working towards it, they still could make progress.
TASK members say that kind of education reform is just a first step. Ultimately, said Mwangi Gitahi, a South Kingstown High graduate who moved to the U.S. from Kenya, activists are also interested in pushing for greater equity in areas like housing and economic opportunity.
"In a way that can be productive in our community and can leave a mark, can leave our mark, both in terms of policy but also in how we conducted ourselves," he said.
Gitahi said TASK members hope to work with activists in other communities and use their early success as a roadmap for others.
Already, he said, they've received interest from someone in neighboring North Kingstown and hope to build from there.
Alex Nunes can be reached at anunes@ripr.org.