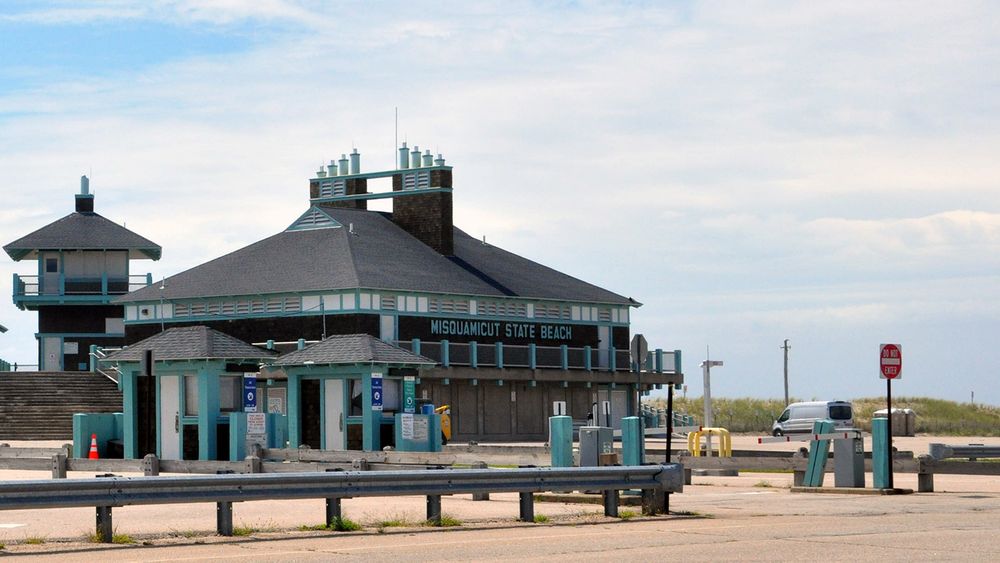 No one likes to throw out the good stuff, but Caswell Cooke didn't have much choice on Sunday when the power went out during Tropical Storm Henri.
So the owner of The Haven Express in Misquamicut tossed fish and lobster sitting in his refrigerator and salvaged the French fries and ice cream he was able to keep frozen. But, he said on Monday, he's not sweating that loss.
"Listen, if that was the least that happened is that we threw away a couple hundred dollars worth of food, I can't complain about anything," Cooke said. "It could have been a lot worse."
Already, power has been restored to the reopened Atlantic Avenue commercial strip in Misquamicut. Westerly crews have cleared sand from the street there, and the public beaches in Misquamicut are expected to reopen on Tuesday. That's also when town officials in Charlestown and Narragansett plan on reopening their beach areas to visitors.
In other sections of Westerly, shops and restaurants opened back up on Monday, and cars, joggers and people walking dogs headed back onto roadways. Driving around areas of Watch Hill, you couldn't see many signs that a tropical storm had made landfall near there the day before, bringing down trees and tree branches, and knocking out power to tens of thousands of National Grid customers in South County.
As of 3:30 p.m. Monday, more than 26,000 of the utility's customers were still affected by power outages in Washington County. The outages were still most widespread in Charlestown and South Kingstown, where more than 12,000 customers were still affected.
National Grid had set up operations at Ninigret Park as a base for restoring power in Charlestown, and the area was closed off to visitors.
Statewide, nearly 31,000 customers were still affected by the outages. National Grid said it expected power to be fully restored in the state by Thursday morning.
Air conditioned locations also opened on Monday for people without power to visit and charge their devices. The YMCA in Westerly opened its doors to nonmembers who needed to use the shower facilities.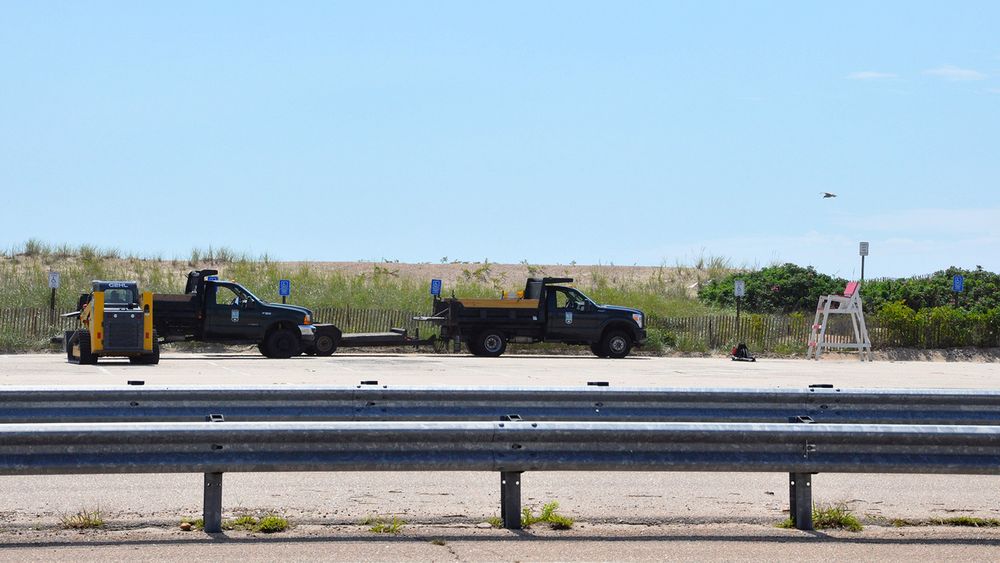 Business owner Caswell Cooke, who is also the executive director of the Misquamicut Business Association, said property and business owners were better prepared for Tropical Storm Henri after being hard hit by Superstorm Sandy in 2012. Some homeowners elevated their houses on stilts, and some business owners switched to mobile operations.
But, he said, missing out on revenue on a typically lucrative Sunday in the summer still amounts to a significant hit to revenue in a year where poor weather has already cut into profits. He said readying for the storm was an added expense to business owners.
"It cost a lot of money for all these people to bring all their staff in, board everything up, secure everything, then the power went out," he said.
But, Cooke said, he was optimistic about quickly returning to business as usual: "Everything will be in full gear Tuesday. [Misquamicut] State Beach will be open, all the businesses will be open, and we will be ready to go again for the rest of the season."
Alex Nunes can be reached at anunes@thepublicsradio.org