A $15 minimum wage – a top priority for progressive activists across the country – will become a reality in Rhode Island in 2025 under legislation signed Thursday by Gov. Dan McKee.
Legislation introduced by Rep. David Bennett (D-Warwick) and Sen. Ana Quezada (D-Providence) calls for Rhode Island's $11.50-an-hour minimum wage to climb to $12.25 January 1, 2022. A year later it will go to $13, $14 at the start of 2024 and finally $15 in 2025.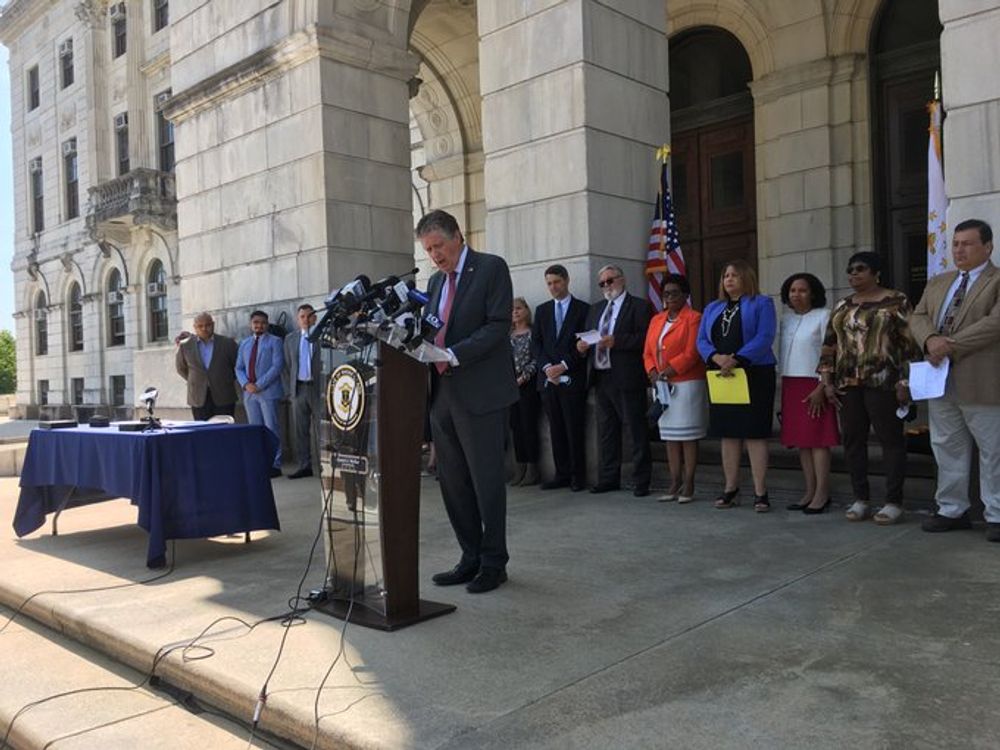 McKee called higher wages an important part of Rhode Island's recovery as the state works to move past the pandemic.
Some business groups say higher wages could mean fewer jobs.
In February, after then-Gov. Gina Raimondo proposed hiking the minimum wage, Christopher Carlozzi, RI state director for the National Federation of Independent Business, said, "This threatens the survival of neighborhood restaurants, retail shops, hotels, and many other businesses hard-hit by the pandemic. This will not boost employee's paychecks in many cases, because if the owner can't afford the higher wage, they will have no choice but to cut hours and jobs or close permanently."
But supporters say a $15 minimum wage will help low paid workers to move out of poverty.
Rep. David Bennett (D-Warwick), the House sponsor, said the wage has failed to keep pace with inflation for decades.
"It's value today is about 25 percent less than what it was in 1968," he said. "This affects families. It's not just teenagers who work minimum wage, low-wage jobs. Many people are supporting their families on low-wage jobs, often working two, three to make ends meet, and while their kids are alone."
The Senate sponsor, Sen. Ana Quezada of Providence, said supporting the bill had special meaning for her since she had received the minimum wage while working in New York years ago after emigrating from the Dominican Republic.
"Raising the minimum wage lifts people out of poverty, particularly women and people of color who are vastly over-represented at the bottom of the wage scale," Quezada said in a statement. "It will mean fewer children spending hours alone every day because their parents work two or three jobs to pay the rent. It will mean fewer people suffering from homelessness or food insecurity. It will mean more money spent at local stores and businesses, and more reliable income for landlords. Getting individuals and families to a level of income that more closely aligns with today's cost of living will also ease the demand on public assistance."
The Rhode Island Working Families Party, a progressive group, said 61% of those who will benefit from in the state are women and that almost a third are workers of color.
Rhode Island's minimum wage will still lag behind the rate in two neighboring states, at least until 2025. Connecticut's $12 hourly minimum wage is slated to increase to $13 in August and then to $15 in 2023. Massachusetts is also poised to hike its minimum wage -- now $13.50-an-hour -- to $15-an-hour in 2023.
State Department of Labor and Training spokeswoman Margaux Fontaine said an estimated 47,500 workers receive the minimum wage in Rhode Island.
This story has been updated.
Ian Donnis can be reached at idonnis@ripr.org. Follow him on Twitter @IanDon. Sign up here for his weekly RI politics and media newsletter.